•The macro export wizard can be opened from the File menu or from the selection displayed after the right mouse button click at the Macro Set tab.
•Macro sets according to the user's selection can be exported to a file with the .iqrfmcr extension.
---
Export Macros procedure
1.Click the Browse button and specify the path and name of exported file in the File location field.
2.It is possible to place a user comment (max. 50 characters) to the Description entry field in given export. This comment will be displayed on followed-up imports.
3.Select required item from the Exported Macro Sets selection.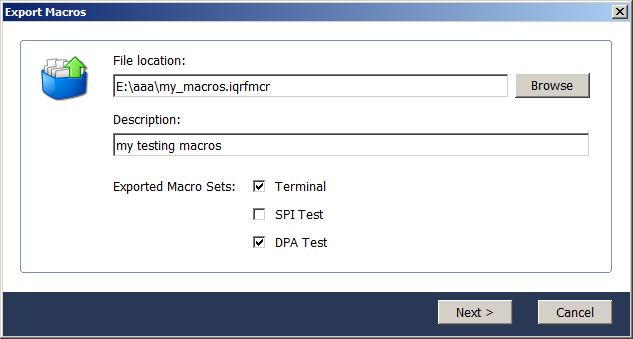 4.Click the Next button.
5.Select required macro sets by checkboxes to be exported. Just sets actually used in the project (containing at least one macro defined) can be selected. The following buttons are also available:
oClear - clears all checkboxes
oAll - sets all checkboxes
6.The Next / Back button switches the macro set selection window for all Terminal Modes selected in the Exported Macro Set menu in the previous window of the wizard.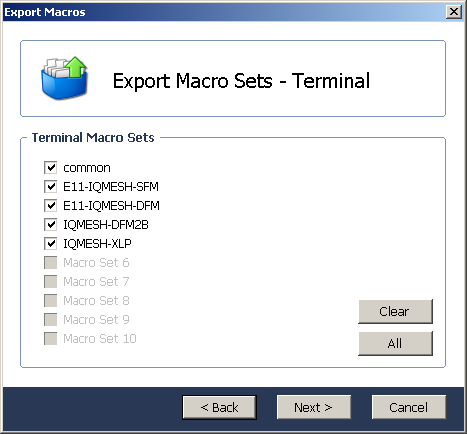 7.Click the Finish button to finish export.
---