•Contains other important files included in the project.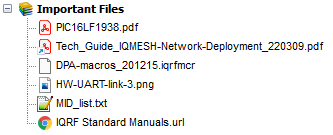 •Click the right mouse button to the file to open the menu.
oOpen Ctrl+O
Opens given file.
•Doubleclick on the file to open it in appropriate program. If the file is not associated with any program, the file location in Windows Explorer is opened.
•Common project files options.
---