•The Update Firmware wizard can be opened:
oFrom IQRF Device Manager window.
oFrom the window annoncing availability of a new firmware (after connecting a device).
•After the first launching the USB driver must be "manually" installed on given PC. See IQRF Quick Start Guide (for Win XP and Win 8.x only).
•Do not connect or disconnect any USB device during firmware update!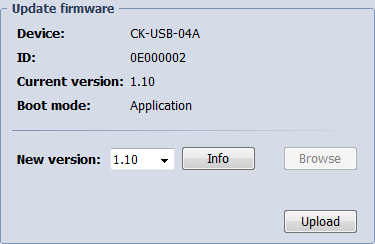 •New version
Firmware selection from the list of versions available for given device by IQRF IDE. Another possibility is to select the file item and navigate to a file on a PC disk. Upgrade as well as downgrade is possible in this way.
•Info
Displays information about selected version of firmware.
•Upload
Runs the firmware upload process. See a picture below.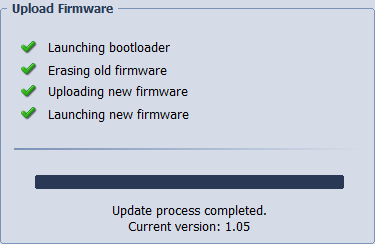 ---