This window allows to encode/decode the IQRF Code.
•Supported IQRF Code types
oIQRF Smart Connect Code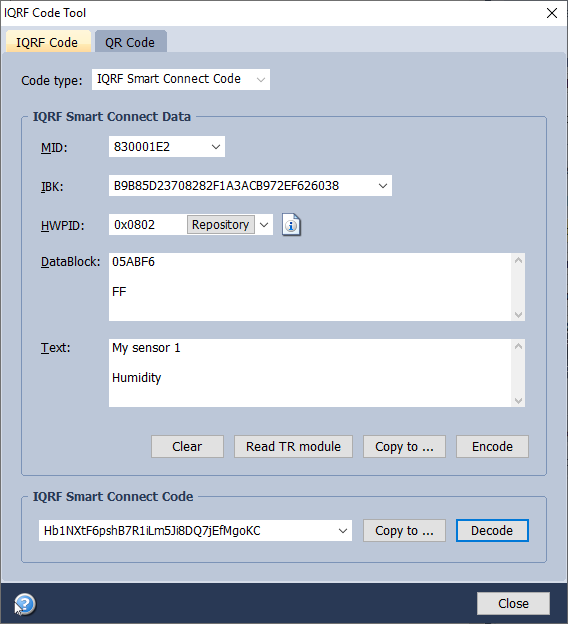 •Input data can be set manually or readout from connected TR module by the Read TR module button.
oThe Repository button allows to set the HWPID by selection from certified devices.
oThe

icon displays information about given device.
oThe Datablock and Text entry field are optional and can be used to store any custom (non-IQRF specific) data/text. Both fields can contain one or more (unlimited) datablocks/texts separated by empty line. One datablock can contain max. 255 bytes. The length of a text is unlimited.
oTo create the code fill all input data and click the Encode button.
oThe created code is automatically copied to the QR Code window.
oThe Copy to ... button copies MID and IBK or IQRF Smart Connect Code to the IQMESH Network Manager / Smart Connect history.
•To decode the code enter it to the IQRF Smart Connect Code field and click the Decode button.
---